Welcome to our website! Whether you are in the market to buy or sell property, you've come to the right place. We invite you to use this site to search for your next Single Family Home, Condominium, Townhouse, Land, or Commercial real estate purchase.

To locate the property of your dreams, click the Property Search button. Also, I invite you to create your own FREE account, so that you may save listings that you might be interested in.
Texas Real Estate Commission Information About Brokerage Services
Texas Real Estate Commission Consumer Protection Notice
Thank you for visiting!
We sell HUD homes and bank repo's!
CERTIFIED MEMBER'S OF "SHORT SALES FORECLOSURE RESOURCE"
Featured Agents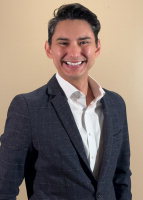 Rudy Mireles, REALTOR® Associate
A USAF veteran and seasoned Radio/TV broadcaster, Rudy is ready to help you navigate the process to finding your new home.